On this lazy Saturday morning, playing with my daughter, I was distracted by a 'beep' – I couldn't help but check my phone (as a business owner I am a slave to 'beeps').
To my absolute delight it was a message from Bloom and Clementine all the way over in Canada!  She had just posted a Blog titled 'Unboxing Organic Goodies from Lyn's Label Organic Baby'. You can imagine the sheer excitement this brought to our morning – this gorgeous lady is our Blogging Idol.  Featuring the most beautiful, organic products that are gentle on our bodies and our environment I was honoured to have Lyn's Label as a brand that she 'loves'.
So off I went, made myself a cup of tea (organic of course), started my computer and began reading…  I was both overjoyed and humbled with each word, every stunning photo…
Each of Kari's Blogs contain unique, organic, eco products and her photography is to die for.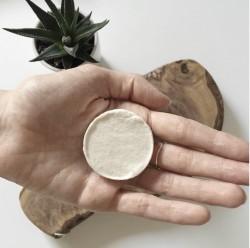 So go on, make a cuppa and take a few minutes to explore another very talented soul that supports our environment, our wellbeing and those around her.
Bloom & Clementine, a Healthy Lifestyle Blog
P.S. We've also provided an exclusive discount to her readers so it's definitely worth a visit.
Happy Saturday to you all ~ Marnie xx